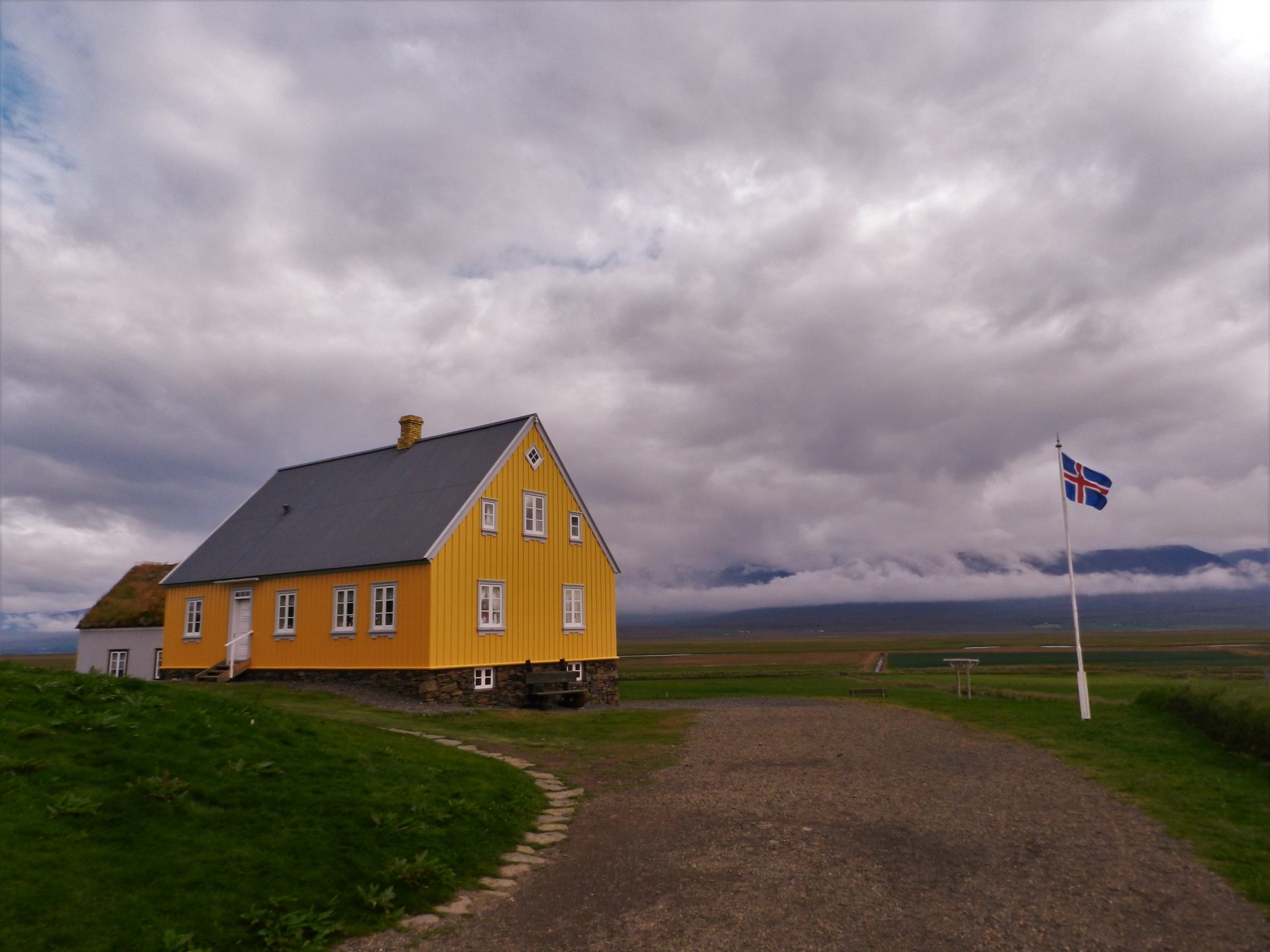 I'll be honest. Taking a vacation is only a very recent experience for me. I've traveled, oh have I traveled. But my particular way of moving from one place to another was a bit, rustic, shall we say? Slow and criss-crossed like points of light that only resemble constellations from a studied, persistent perspective. 
Budget-friendly, nomadic, ragamuffin, bare bones, sweaty, and tired are some other words you could use to describe my traveling. 
Even though it's been four years (!) since I've re-integrated into a more 9-5 lifestyle and established a home base, it's taken me almost that long to realize that I needed to adjust the way I travel, too. I'm lucky enough to have a job that offers paid time off but unfortunately, it's not unlimited. The paradox of modern society is that unless you're doing very well for yourself, you probably have more money but less time, or plenty of time but not-so-much cash. Wherever you fall on the spectrum, I can guarantee it will affect your mode of seeking an adventure.

Last summer, I planned my first trip abroad since working full-time again (those direct flights to Iceland wouldn't stop calling my name)! Here are some lessons I learned about the challenges and benefits of planning a vacation backpacker style.
You can't see everything- if you try you will be disappointed and exhausted
Iceland was on my bucket list for a long time but when I finally booked my ticket it was actually pretty last minute, less than a month before my departure. Unlike many of my previous adventures where I definitely under planned, I was so excited about going back to Europe I created a five-page agenda including driving time and links to corresponding sections of saved Google Maps. Needless to say, I only got through about half of it (I'm still super bummed I missed The Beer Spa*).
Learn from my mistakes and prioritize
Make the full-length list and then narrow it down. If FOMO is really bumming you out, write down what you'd still like to see and promise yourself you'll come back some day. Hey, I'm still counting on the coin I threw in the Trevi Fountain in Rome to work its magic!

Find the right mix of leisure and affordability for you
I really wanted to see as much of the island as possible, so I splurged on renting a car but saved money by buying groceries instead of eating out. Once I got past the Golden Circle, there were plenty of tourist attractions that were just as stunning and slightly easier on my pocketbook. For example, instead of visiting the Blue Lagoon just outside of Reykjavík, I chose to go to Lake Mývatn instead. The spa was lovely and cost $45 USD, about half the price of the Blue Lagoon, with about half the tourists as well. 
Choose meaningful experiences
I'm less of a museum person and more of a nature person, so I really focused on a lot of hiking trails like Hveragerði and off-the-beaten hot springs surrounded by beautiful scenery. I also splurged on a whale watching adventure* in Húsavík and one of my favorite experiences, Elf School, where I learned about folk tales and Iceland's Hidden People (I even have a certificate to prove it!)
Tired of Couchsurfing or hostels but still want to save money? Try camping!
I'd heard that camping was really popular in Iceland (especially during the summer months), but the logistics of bringing all that gear with me was a definite deterrent. Thankfully, I found the solution to not flying with a tent strapped to my carry-on: Iceland Camping Equipment Rental*! I was delighted to know I could rent some basic gear from them, throw it in the rental car, and then return it before I flew home again. I've never tried this in other countries, but now that I know it exists, I'll definitely look for it again! 
Do touristy things, don't be a tourist
Here's what I mean- I used to have a complex about tourist attractions. Then one day I realized, they're drawing crowds of people from all over the world for a reason. Sure, sometimes it's a trap and not worth the attention (hello, Leaning Tower of Pisa), but sometimes it's not. Regardless, you can see the sights without becoming an obnoxious tourist that never puts down the selfie stick. Don't be one of those guys, ok?
Be spontaneous
When you only have 10 days, or two weeks to explore, it can be tempting to plan every second. Don't. Leave enough flexibility in your schedule to let your curiosity or a new friend lead you in a different direction. One of the best things that happened to me on this trip was picking up two hitchhikers from Poland. A solo road trip turned into an adventure with new friends and we stayed together for the rest of the week! It was totally unexpected but awesome.

Lay off the guilt
Just because I know how to travel dirt cheap, doesn't mean I always want to. This has been a hard thing for me not to feel guilty about. Sometimes, I want luxury. Sometimes, an overpriced hotel room bed feels so so good. Sometimes, I don't want to talk to any locals anymore.
The point is, it's okay to indulge, or not. How you travel is personal. I have a lot of opinions on what I think is best (and you should definitely not do idiotic things like pose next to sedated tigers and be a dick in general), but at the end of the day, those are just my opinions. Depending on where you are in your life, you may have different resources and desires.
That's ok. 
Just travel.
There's so much of the world to see, and so many ways to see it.
Have you been to Iceland? What's your preferred travel style? I'd love to hear your stories!
*I received a promotional discount on these services/activities.
Google+