Hi! I'm Mariah. Here are a few things about me:
Five years ago in 2013, I quit my job as a full-time nurse, moved out of my city apartment, gave away my car, packed a backpack full of a few belongings, and set off for a year of travel. I made this decision because I couldn't shake the unsettling feeling that I was not pursuing a lifestyle I believed in. My values didn't match up with the daily choices I had been making, so I decided some re-alignment was in order.
The last five years have been the most challenging, rewarding, roller-coaster, magical, unpredictable, heart-opening, incredible years of my life. This space is my attempt to chronicle what it looks and feels like to chase after your creative dreams, to pursue authenticity, vulnerability, and connectedness.
It's an attempt to share the journey of becoming, in all of its glory and defeat. 
So, what have I been up to since starting this adventure of mine?
Well, I completed a public health internship in Ecuador. I spent a month in Mexico traveling with my sisters and standing on top of ancient pyramids. I spent the summer in France and Spain, couch surfing and volunteering with families. I visited Morocco for a few weeks and fell in love with the spices, colors, and culture. For five months, I taught English in a village school in Ghana, where my students stole away my heart permanently.
After leaving Ghana, I visited France one last time before flying home and completing 14 months of consecutive travel.
In the middle of 2014, I moved to Nashville to spend time with my beautiful sisters and live in community.


While there, I worked for a street newspaper, an after school program, and volunteered as an ally for farmworkers in Florida. I watered a growing collection of houseplants, and nurtured my tired heart. I learned even more about love, play, and authentic connection.

In the summer of 2015, I said a tearful goodbye to my latest home, packed my backpack once more, and spent a month on the West Coast traveling with my boyfriend before flying to the other side of the country and working as a camp nurse in Maine.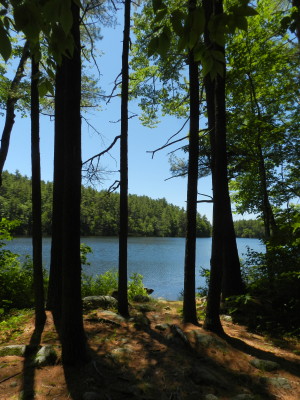 I finished up 2015 by staying on the road, visiting Boston for the first time and traveling down the East Coast before returning to Chicago to spend some time writing my first novel. In December, I went back to Europe and spent the holidays in France with said boyfriend and reunited with some of my dearest friends whom I met through Workaway.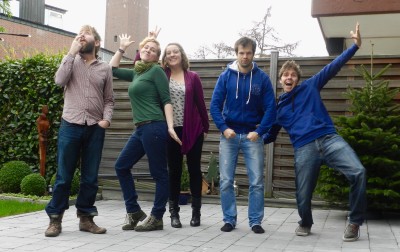 In February of 2016, after a tough breakup and spending a month living on my youngest sister's couch in Idaho, I finally made it home home to Kansas City, back where it all started. I spent several months dreaming and working on creating a sacred space called Love Circles, an expression of  the common threads of community I've been carrying in my heart and working for an organization I love (still a work in progress).

2017 finds me still working for the same organization, now full-time as a Volunteer Coordinator. I'm the new Mama to a beautiful golden retriever/lab puppy named Maya and I'm also buying my first house! As for what comes next, who knows? I've stopped trying to make sense of it all, instead, with needle and thread sewing all of the patches and pieces together as they come.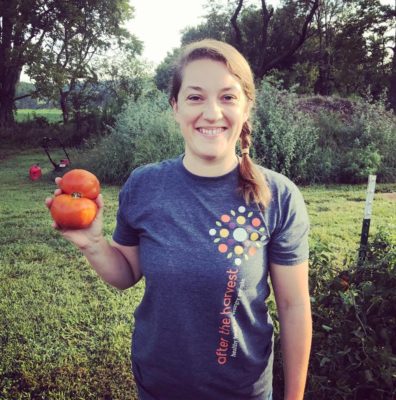 These are just some of the highlights. A lot of stuff has happened in between. The best part about this journey so far is that it's mostly one of inner transformation. Travel is my catalyst for change, it's what makes me feel alive, whole, complete. Each adventure or misadventure shapes and molds me into a version of myself I can recognize in the mirror. I don't have to separate the life I'm supposed to live from the life I want to live anymore. I hope this for you, too.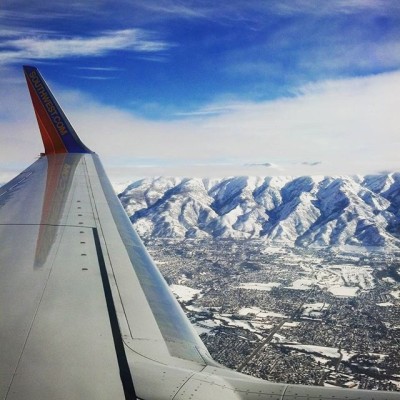 So, what do I write about here, anyway? I write about people and places that have captured my imagination and my heart. I write about the challenges of globe-trotting as a solo female. I write about my passion for social justice, and my encounters with poverty. I write about discovering community, simplicity, and love on the road. I write about the pauses in-between knowing what the next step will be, and the challenge of transition.
Sometimes shitty things happen, and I write about those, too. I write about the questions I haven't found any answers to, about the inner struggles for balance and clarity.
It's my promise to remain honest and vulnerable in this space because I'm learning there's no other way.
You won't find a lot of "Top 5" or easily digestible travel anecdotes with hostel reviews and restaurant recommendations. You can check out Trip Advisor or Lonely Planet for those. What you WILL find are practical tips and advice for your own journey, wherever it may take you. I'll tell you what you really need to pack for a year of travel, how to budget your money, and what it's like to couch surf and do work exchange all over the world.
You'll find real stories from a girl who loves being barefoot and eating peanut butter from the jar with a spoon. You'll realize metaphor is my second language and that most days I am dodging in and out of enthusiasm and love for life while also navigating the territory of  grief and sadness for things that are named and unnameable. You might even discover I'm a former neurotic control-freak type who's slowly learning that the best things in life are unplanned.
I'm so happy you've decided to share this incredible journey with me.
I'd love to get to know you, too! Please don't hesitate to send me an email, write a comment, or connect with me online through social media. I'd love to hear from you and share in your journey.
Google+