The snow makes crunching noises beneath my boots. The air is crisp and when the wind blows, bitterly cold, burning my cheeks. There are no tracks. The houses in the neighborhood are still and only stir when barking dogs at window panes notice our presence as we pass by.

Crunch, crunch, crunch. My feet walk with a rhythmic sound, muffled by the blue hat covering my ears. I can see my breath with each exhale, feel the numbness creeping into my fingertips. My body is here, but my mind is elsewhere, remembering mountain landscapes and railroad tracks.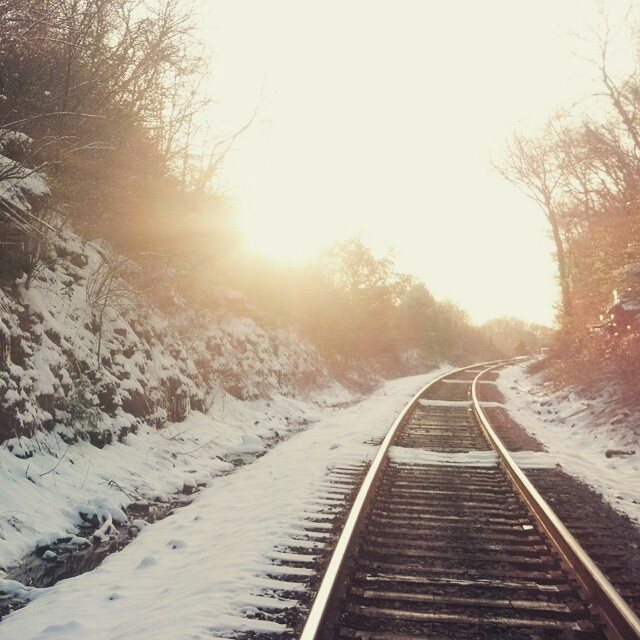 Nashville, TN 2015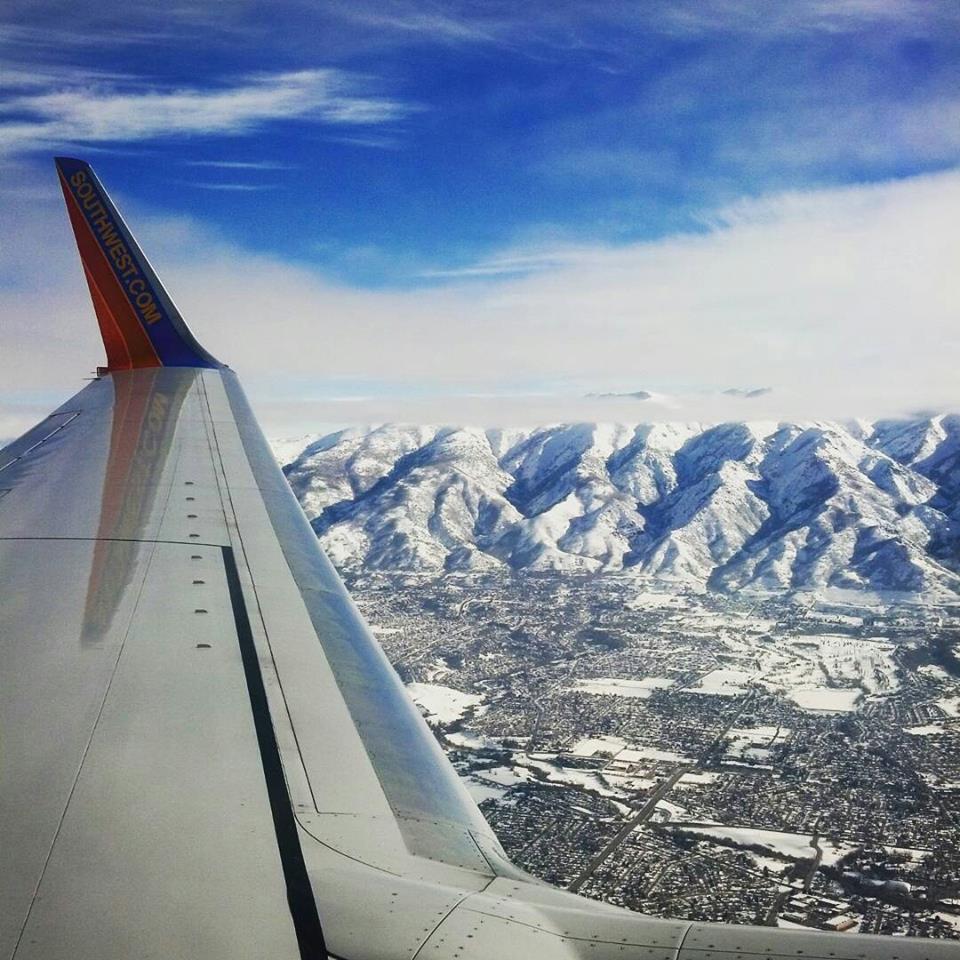 Salt Lake City, Utah 2016
As I watch my steps leave footprints in the cold, I can't help but recall pedestrian bridges and city parks illumined with candles and streetlamps to light up the darkest of nights. With every step I am dreaming of journeys and adventures, both past and future.
"Hope Valley," my sister tells me. "If I had to name this year, Hope Valley would be it." Her poignance echoes my own.
We sit on the floor cross legged, the scent of sage and chamomile lingering in the air. It's late and we're tired but we persist in the task at hand. Workbook and pens spread out, we take turns flipping pages and sharing our discoveries. "This year the biggest lesson I learned was…" "The biggest risk I took was…" "What are you most grateful for?"

We laugh and sometimes, we cry.
"Did anything happen during the past year that still needs to be forgiven? Deeds or words that made you feel bad? Or are you angry with yourself? Write it down here."

I pause for courage.

There have been valleys. Deep silences and let go. Devastating anger and sharp edges of disappointment. Crevices of grief and loss.

I let it all pour out and turn the page.

"These three words define your past year…"
Change. Challenge. Compassion.
I dutifully write the words inside the designated boxes, yet 2016 resists neat summaries and clichés wrapped up in pretty packages.
We've been through it. We've had it. We've been chewed up and spit out and walked through fire. We've raged and withdrawn. We've been asked- demanded to give up everything we know about ourselves and each other.
We're ragged.
Not sure we want to be the survivors we've had to become.
The landscapes of the heart are not so photogenic. They can't be captured and preserved, filtered and displayed for recognition or validation. They don't sparkle with tender coziness or impress with names of foreign cities and forbidden forests. The panoramas of our soul demand another kind of recognition:
Resonance. Trust. Perseverance in the face of annihilation.
These were views I couldn't see until I stood still.


Hiking with my Dad, Grain Valley 2016
This year I have been more still than I have ever been, breathless and riveted, a fury of movement, a spinning top suddenly and abruptly brought to a standstill. 
Walking the familiar path I've known since a child, my mind craves the beauty of new landscapes. It imagines all of the mountain peaks I have yet to climb and desert sands yet to cross. It is restless and longs to move, to travel, to discover the vastness of who I am–to feel limitless and possible and free.
The landscape of my heart gently, and then roaringly reminds me, I already am.
Whatever journey you are taking, whether celebrated with colorful push pins pressed into wrinkled maps, or noticed only by the silent womb of your becoming, may your heart beat with stillness and find contentment.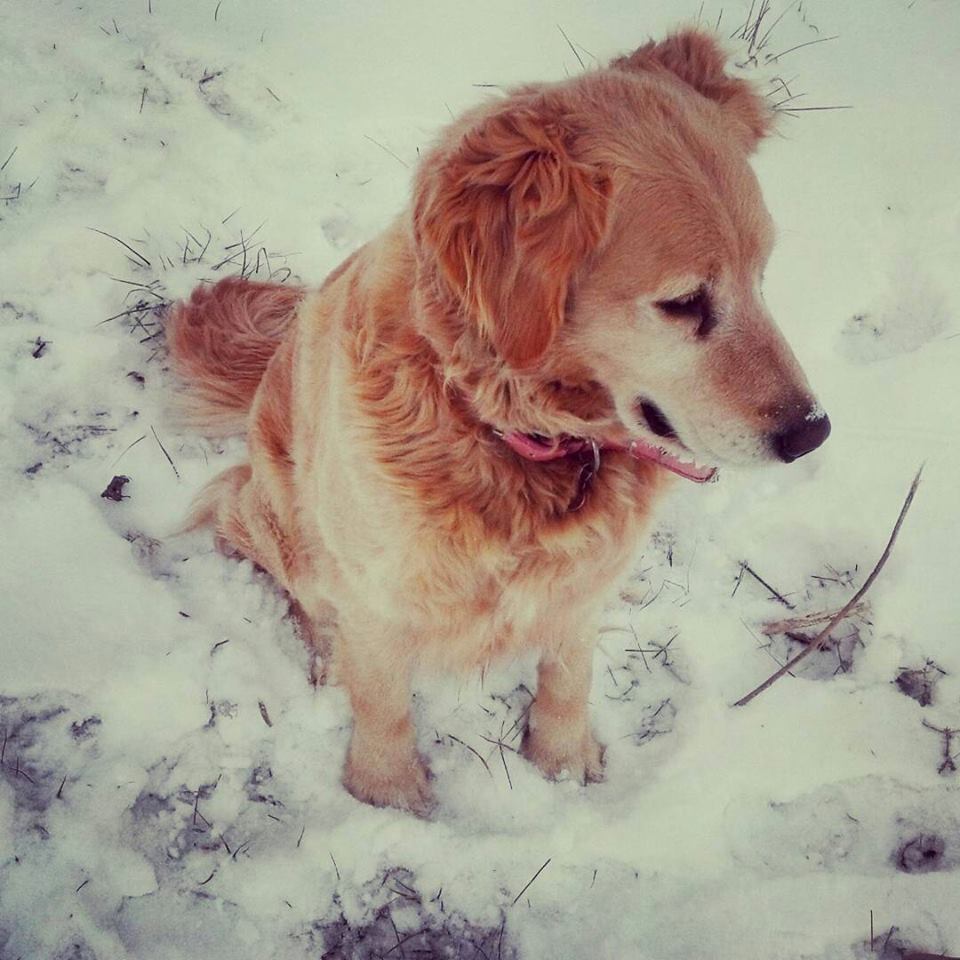 Every walk becomes an adventure with Faith.

With love and peace for the New Year,
Mariah

P.S. The workbook I mentioned is called "Year Compass," a beautiful reflection tool one of my former Workaway hosts told me about and a wonderful exercise to begin the New Year (or any new beginning, for that matter).
Google+