It takes a village. It takes a village to raise a family, to create a community, to open awareness, to find healing. La minga is a Quechua word I learned about in Ecuador while visiting the indigenous people of the Andes. La minga is a collaborative work collective that forms to benefit the greater whole.


"Minga entails a collaborative work system that dates back to the Incas. It refers to the commitment, contract, or work agreement between two or more people. The word minga also stands for meeting or reunion…In addition to this, mingas usually include a feast to celebrate the collaboration and hard work."
(Quote taken from Pachamama Alliance)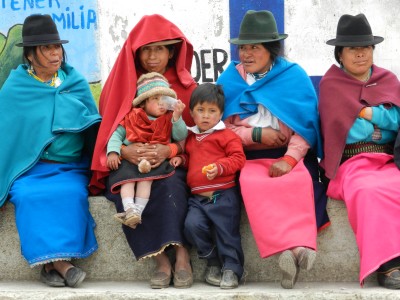 I saw this beautiful collaborative community in action when I visited small villages in the mountains who were working hard to bring clean water to their families. Old, young, strong, and frail all had a purpose and contribution to make to the greater whole. When the hard work of digging trenches and laying the pipes was complete, there was an invitation to celebrate. Come, enjoy the feast of community, partake of the work of love.
My journey to authenticity would not be the same without la minga. The work of becoming who we really are is a collaborative, creative, collective effort. There are so many ideas, people, and places who have inspired my path. They have offered encouragement and light, love and celebration.  Call it a campfire, call it soul food, call it a coffee break. However you describe the creative communion, we need each other.


This is our minga. This is a space where no one is turned away. This is a safe space to gather 'round and share pieces of hope and courage. Share your talents, your weaknesses, your strengths, your resources. Share the spark, ignite the flame. Please offer whatever is on your heart in the comments below. 

Brene Brown: Why Your Critics Aren't the One's Who Count

Powerful reflection from Glennon Doyle on living with addiction, depression, anxiety, and other 'mental differences.' "I'm the canary in the mine and you need my sensitivity because I can smell toxins in the air that you can't smell, see trouble you don't see and sense danger you don't feel. My sensitivity could save us all."
"It's very hard to remember love when we are afraid." –The Power of the Heart
"Your heart has a very good way to tell you if you're on the right path- it's called enthusiasm."
-Paulo Coelho
Nahko and Medicine for the Peope -Aloha Ke Akua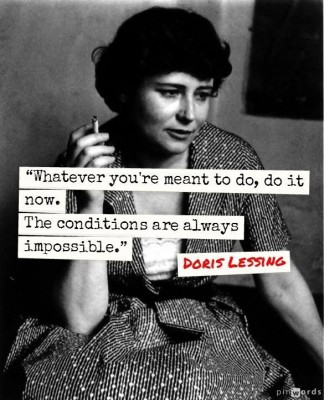 Elizabeth Gilbert's podcast "Magic Lessons"
Episode #3 -The Thing That You Are Seeking Is Also Seeking You
"So a continued and deep risk for us, if we are to feel the presence and friendship of all there is, is to humbly lift the veils we drape ourselves in, the veils that insulate us as the self-creators of everything we experience. Whether we accept it or not, we are asked to let life, in all its unseeable elements, touch us."
-Mark Nepo


"Our hearts know that a more beautiful world is possible, but our minds do not know how it's possible."
-Charles Eistentein

Sacred Economics-A short film

"You are never off your feet!
You are always on your path."
-Abraham Hicks

Google+